There are certain practices like social media marketing and email marketing that we're told are an important part of operating a successful business. Are they important? Well, yes! They certainly can be. However, there's a big difference between going through the motions just because it's what we're "supposed to do", and actually understanding and measuring the success of those practices.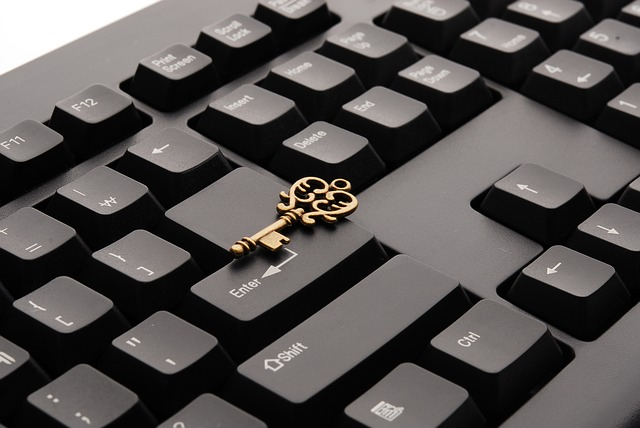 Image source: http://pixabay.com/en/keyboard-key-success-online-621830/
It's important to step back and really reflect on your marketing goals, and then measure your success against those goals to make sure that you're actually working "smart" and not just wasting time and spinning your wheels.
Here's the bottom line. If nobody, or very few people, are actually opening your emails, or clicking on the links you send, or visiting your website, then what is the actual point of all the work that you're putting in to your email marketing? If you aren't checking your open rates and click through rates regularly, then you have no way to gauge growth, effectiveness, and success.
The goal needs to engage your audience – your prospective clients – as much and as often as possible. That's part one. Part one is essential in order to develop part two which is actually converting those prospective clients into actual customers.
It's time for small business owners to measure conversions. Conversion is the action that comes directly from the source. It might be a purchase based on an offer that you made in an email. Or it might be a follower on Facebook signing up for your newsletter when they clicked and hit the link via your website. The conversion can be any action you'd like your follower to accomplish as a result of reading your content.
Image source: http://pixabay.com/en/office-startup-business-home-office-594132/
Everyone has different business goals so you'll need to determine what metrics are useful for your situation. In addition to checking the open rate and click-through rate, you'll also want to check the delivery rate, bounce rates, unsubscribe rate, conversion rate, cost per conversion, cost per visit, and budget/spend depending on the situation.
Determine your goals, and figure out what you need to measure. Then start to gather the data. It may seem like extra work at the beginning, but this practice will get you working "smart" instead of just working mindlessly and endlessly to no actual end. Knowledge is power.