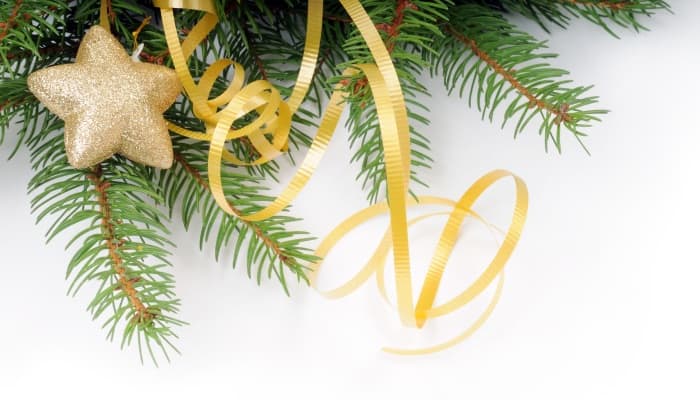 Holiday Golden Stars
These holiday ecards for business are ready for a Christmas holiday season celebration and anyone you send it to will instantly know you're wishing them a 'Happy holidays'! The ecards have a traditional Christmas tree branch in the background that has been decorated with a gold star and gold ribbon. Gold is a popular colour around Christmas and rightly so, with its colours warmth and sparkle standing out against the tree's green. It's an exciting time of year and what better colour than gold to show it. It's a lovely change from the cards you get in the mail with a picture of Santa Claus on them.
These make great Christmas ecards for business and your colleagues and clients will appreciate the thought. The cards can be personalised with your own message so you can put a smile on anyone's face at the most important time of year. Thank your clients for their business or your colleagues for their hard work and your thoughtfulness will not go unnoticed. There's a huge selection of themes to choose from, so take a look at what we offer and get choosing the perfect designs.