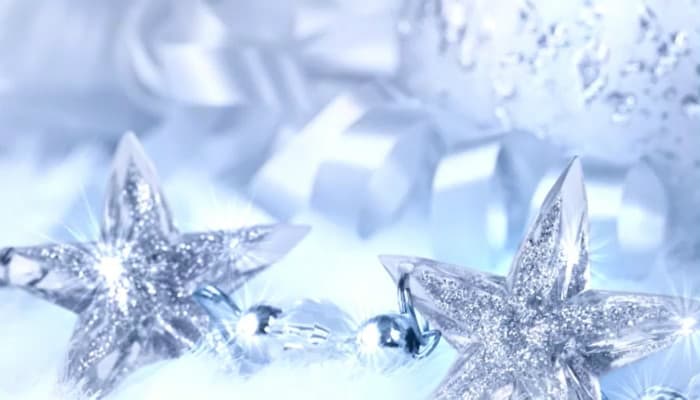 Silver Christmas Stars
If you run lots of different events over the festive season such as conferences, business meetings or hold lots of parties then what better way to send attendees an invite than with corporate Christmas ecards. Our Silver Christmas Stars design is perfect for this purpose. Elegant yet simple, this ecard conveys professionalism and sophistication. Alternatively, maybe you are looking to launch your business with an open day over the Christmas season. The ecard is a fantastic way to advertise your event, particularly if it is well designed and contains all the relevant information.
What's more with our customisation features you can add text to the front of the ecard, ideally the reason for the event. Use a catchy headline and then on the reverse you can include a brief description about the event, where it is held and when. If you are celebrating a milestone event, birthday or other special occasion during the holiday season then our Silver Stars ecard will be the ideal choice to send invites to guests. As they are sent by email they will be received instantly and you can start receiving your responses to make further arrangements.
Not only is this design ideal for an invite, it can also be used as general business Christmas ecards. The possibilities are endless!