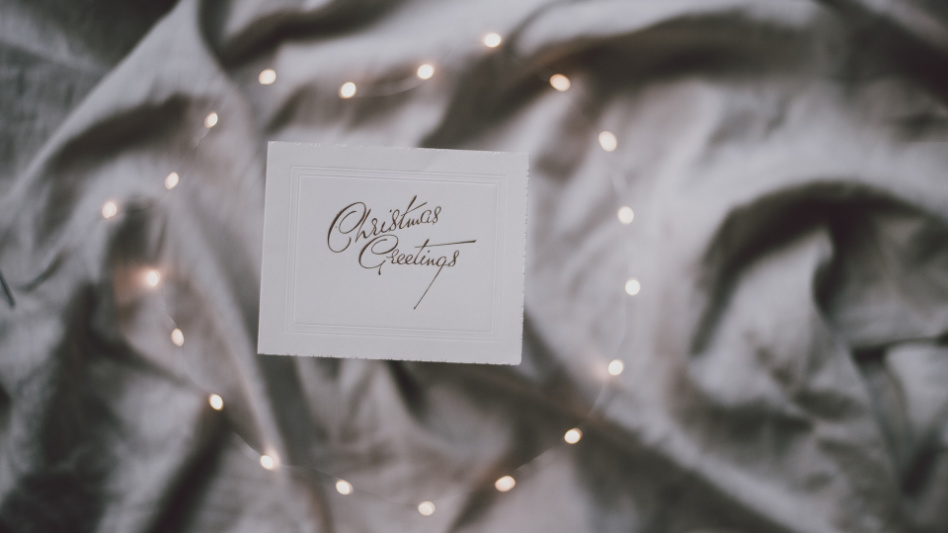 If you're here, you'll know that eCard Shack makes some of the best ecards around, but we create even more than your standard static ecard.
Premium ecards, as well as games, are a service we provide that will not only get your creativity flowing but amaze your contacts this festive season. If you've wanted an immersive experience unlike anything else your customers might receive, this is it.
But what are premium ecards? What makes them different and what can you do with them? Well, eCard Shack is here to explain everything there is to know about premium ecards and why you should consider them for your business this Christmas.
Read on to find out more about premium ecards with eCard Shack…
What are ecards?
An ecard is similar to a standard greeting card, the main difference being that it is created and sent using online media instead of paper. Corporate ecards are an extremely cost-effective and easy way to send festive wishes to contacts while saving time.
Read more: Advantages of Christmas Ecards Over Paper Cards
With an ecard, you have much more control and say over everything involved with your card, unlike paper alternatives. You can personalise their appearance, messaging, and add your own imagery. You don't have that choice with paper cards.
At eCard Shack, we have the perfect range of high-quality, professional business ecards with classic designs, great animation and the best seasonal music. You'll be amazed at how simple and fun it is to personalise your ecard just the way you want it so you can both delight recipients and build your brand.
Why should I use an ecard?
Ecards allow for a quicker and cost-effective option of connecting with those you care most about. Buying and creating an ecard is done with a simple online process in no time at all.
Learn more about company communication with our eCards
Christmas ecards or business ecards can be designed well in advance of being sent. They can also be changed right up until the date of sending. Ecards also don't take up staff hours, unlike traditional paper cards, when it comes to signing and sending.
What are premium ecards?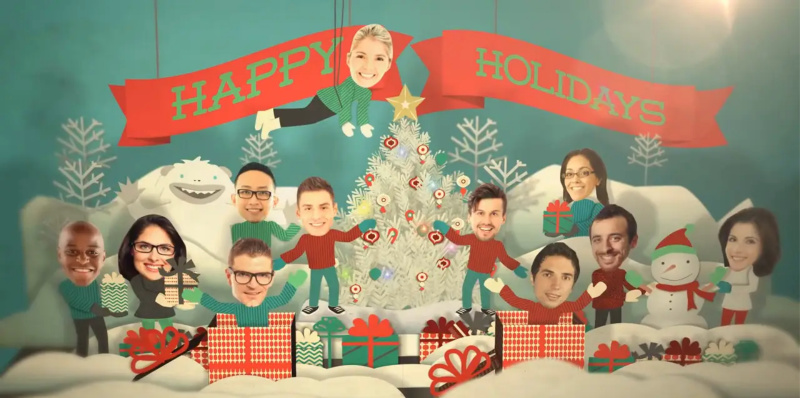 Our premium ecards are animated features with customisation options. This means you can include different assets depending on the design you choose. It means that you can put you and your team at the heart of the message with more focus on animation.
Show your staff how much you value them with our premium eCards
Animations with changeable assets mean you can include messaging and logos in place of those already provided with the design. In some cases, they can be customised even further if requested, but this will depend on the change.
Read more: How to improve employee morale & job satisfaction
Our premium ecards are longer and more customisable than our standard ecards with much more animation available. Some ecards contain opportunities for your own user-supplied content, such as team photos alongside custom messaging and your company logo. You can thank clients from your entire team, put names to faces or celebrate company events.
How are premium ecards different to standard ecards?
Standard ecards are usually based on an image template, with animated effects to bring the card to life. Premium ecards, on the other hand, are inherently animated. Each bespoke ecard is uniquely edited by a designer with the messaging, imagery and branding requested.
Read more: How to Make Your Corporate Holiday eCards Successful
With a premium ecard, you will also have unlimited recipients you can send your ecards out to. Not only that, but you can also send a video file that you, or your contact, can host on social media to spread your festive message even further.
What else does a premium eCard include?
Generally, you'll be able to include your own holiday messaging and company logo, with some premium ecard options allowing the inclusion of photos. Importantly, our premium ecards involve a designer that'll spend time getting your card perfect in a matter of days.
What can I customise with a premium ecard?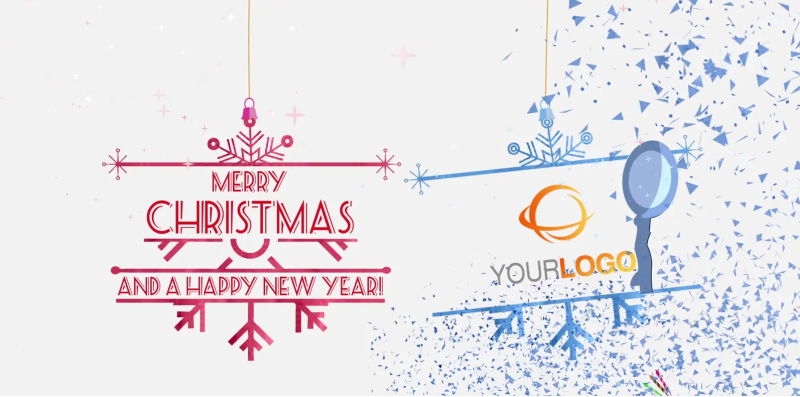 What you can customise all depends on your chosen design. You'll be supplied with a form from us that'll make it clear exactly what can be edited at each stage of the animation.
For engaging staff, readers and clients, try our games
Generally, you'll be able to customise the messaging and company logo placement, with the option to supply images for premium ecards that support them. If you watch the premium ecard previews, they should each give you a good idea of what's possible.
Why is customer communication important?
You want to succeed and you want to establish strong relationships with customers; the best way to do this is with communication.
You can't go through a relationship without communication in any environment, it won't last. No communication is fraught with danger. A good relationship with existing customers can lead to positive word of mouth among their industry.
A positive relationship means a loyal customer. Clients respond more to the personal touch and reaching out for special occasions can have a huge impact. An ecard is a great way to build a relationship, so clients will think of you for additional services in the future.
This is an opportunity for you to really connect with your clients when you otherwise may not be able to. It all shows that you are invested in them. For those that you have a long history and relationship with, you can be a bit looser with jokes and experiences you've shared.
Learn more about corporate communication for the 21st century with eCard Shack and our blog.
Find out more about eCard Shack's business ecards and Christmas ecard services.