Have you ever hit send on an email campaign and wondered if all of the time and effort was really worth it? Do you cross your fingers, hoping for certain results? Or maybe you sigh with relief, glad that this mundane task is over so that you can move on to something else. You're not alone.
Email marketing can be time-consuming and can feel like a shot in the dark. Alternatively, we hit send hoping for results that we never really measure. We complete the task anyway because we feel that it's something that we should do. But why "should" we?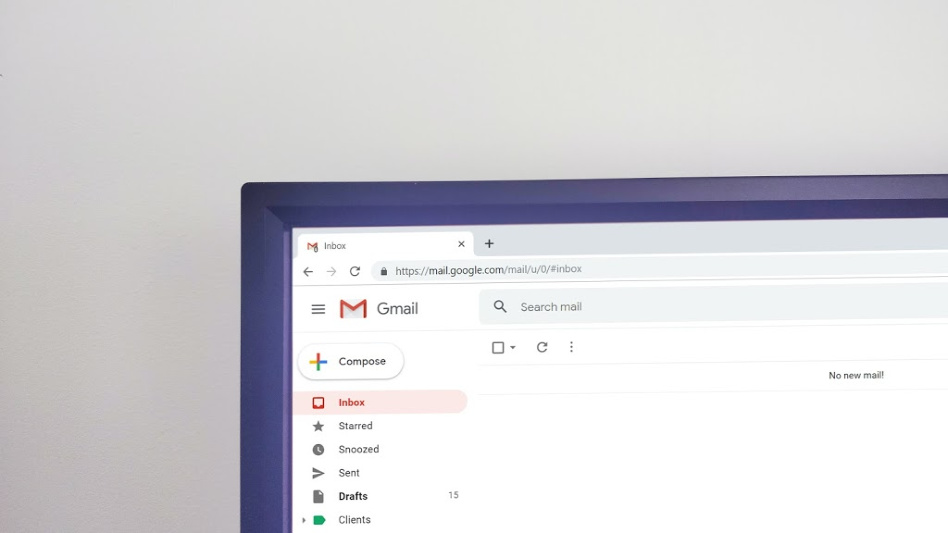 These "shoulds" of operating a small business can often distract us from our actual goals. Yes, of course, we should utilize email marketing, but with specific goals in mind. Email marketing, much like digital marketing, should always be effective in two specific ways:
Build relationships with your customers.
Build our brand.
We've detailed some key points to form part of your communication strategy to create a successful email campaign to achieve your specific business goals…
Connect with customers, build relationships
As a business owner, you offer either a service or a product. That service or product has a value that you believe is meaningful to your customers. If you didn't believe it was meaningful, you probably wouldn't have gone into business!
Whether you offer a solution to your clients' problems, or you fill some sort of void, it's important not to lose sight of this. Your emails and social media posts are a way to connect with customers as people, on a human level. To that end, you'll want to build subscriber lists and gain followers because the more people who sign up, the more people you'll be able to convert into real clients and customers.
The better the connection that you make with your network in a meaningful way, the more likely you are to convert that engagement into a sale.
Some key points to remember here are:
The two W's – who is the email from and what is it about; so you need to get your "from" label right to start that relationship and your subject line should be short, descriptive, and give your subscriber enough context to read your email.
Proofread – do you click on and read emails if the language is poor or filled with typos? Would you expect your customers to do that? Errors happen but it can give a poor impression of your business.
Building brand recognition
Your brand is not a logo, a website, or a business card. Your brand is everything to do with the heart of your business; what your business stands for and the thoughts, associations, and feelings that are evoked in connection with that business.
You are your brand. Every email that you send, every social media update, every blog post, picture, or website update, is contributing to your overall brand. You need to shape your brand so that people think and feel the right things when they recognize your business. To do this, you need to include brilliant, engaging content, and not just what you've written in the newsletter itself, links to blog posts, imagery and more.
If you aren't including content of any real interest to your subscribers, and if your open rate and click-throughs are poor, your effort is wasted. Creating a successful email marketing strategy requires a close connection and understanding of what your customers want.
When considering the content of your email marketing, remember that it's all about your subscribers. Try these points:
Make your content – text and images – attractive and inviting; use white space to make reading easier. Some humour doesn't hurt – the more an email looks like a conversation, the better it will perform.
Don't end personalisation with just the person's name, make the email look like it was designed especially for them.
Get to the point but provide links to more information to begin a sales journey.
Specific subscriber action
Ultimately, all customer actions are intended to result in some form or another of a sale and your email campaign is one way of starting a sales journey. So, you need to have the rights actions in your email – links and calls to action.
Links help your reader access more information or bring them to a page on your website – these can be product pages, categories or blogs. Where a newsletter can be brief, linking a user through to a blog can provide them with more information before a potential purchase. Your call to action (CTA) is what you want your readers to do with your email, so it should tell them exactly what action to take, whether it's read in more detail or purchasing.
If your call to action is strong, and your follow-up email is consistent, then you can count on a positive email campaign and connect with customers.
Try these tips for your email campaign to enhance your subscriber actions:
Test each link prior to sending your email to ensure it works and it takes your subscriber exactly where you want them to go.
Limit distractions by keeping your user focused on one action. If you need more than one CTA, keep your main action in a prominent position.
Use bold colours for your CTA, you want it to stand out as a button so that it contrasts with the surrounding email elements. It will help draw your reader's eye to prompt engagement.
Learn more about corporate communication for the 21st century with eCard Shack and our blog.
Find out more about eCard Shack's business ecards and Christmas ecard services.