We send millions of them every year by post, hand, or digitally – but how many of us know where Christmas cards came from?
Nearly all of us give out Christmas cards during the festive season, to family, friends, colleagues, or customers, each with their own unique and special message. But do you know the origins? Well, eCard Shack has picked out some of the most interesting facts about Christmas cards.
So, whether you're curious or want to gain some extra points on a quiz, these nine facts will open your eyes to how these cards came about. We'll also discuss the 21st-century version of Christmas cards – ecards – and why you should choose them this year.
Read on to find out more about Christmas cards and what you can do this festive season…
The origins

The first recorded Christmas cards were sent in 1611 by a German physician, Michael Maier, to James I of England. However, the first commercial Christmas cards were sent 200 years later.
Civil servant Sir Henry Cole, had the idea for a commercial card and commissioned his artist friend, John Horsley, to design it. Together, they are credited with the invention of the modern Christmas card in 1843. Only around 1,000 were sold, and at the cost of a shilling each.
Learn more about every possible way to send Christmas ecards
The card itself had three panels. Horsley's design depicts three generations of the Cole family raising a toast in the centre panel. Either side had a hand-coloured panel surrounded by a decorative trellis depicting acts of giving. The message was of celebration and charity.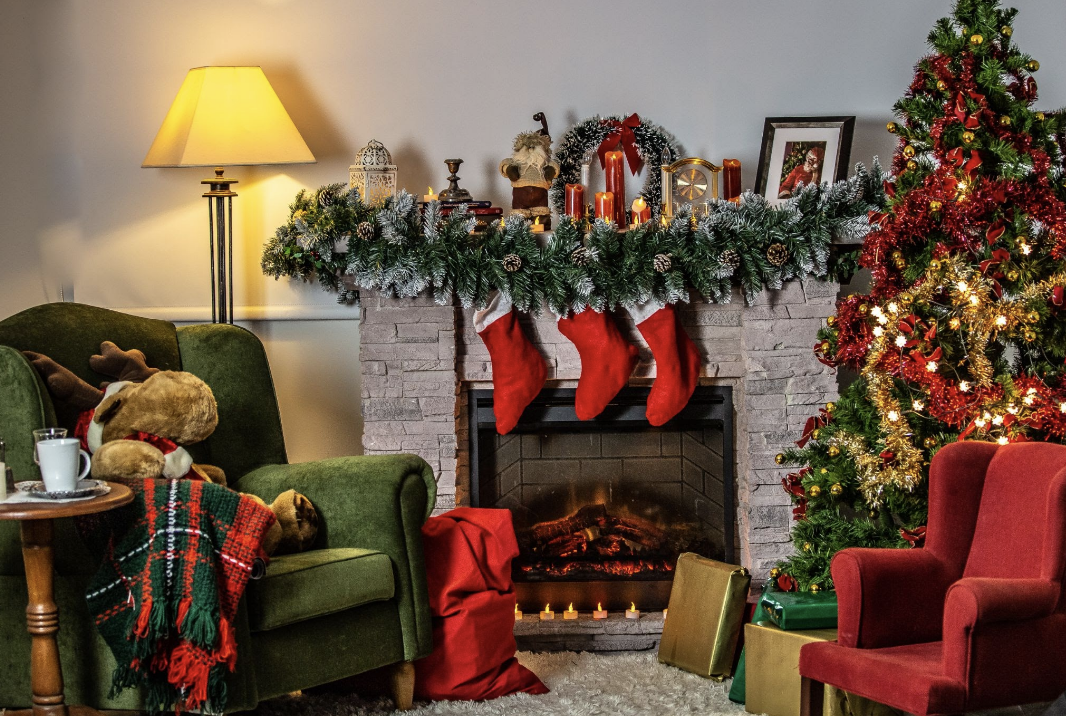 Henry Cole

Sir Henry Cole was a prominent civil servant, educator, inventor and later became the first director of the Victoria & Albert Museum.
Cole was instrumental in reforming the British postal network and helped to set up the Uniform 'Penny Post'. The Penny Post encouraged all classes to send letters for the price of a penny and helped reform the Royal Mail.
Read more: 5 Advantages of Christmas Ecards over Paper Cards
Cole's household was busy at Christmas with unanswered mail piling up, so a timesaving solution was needed – the Christmas card. Cole also developed the Royal College of Art and helped establish the Royal College of Music and Imperial College London.
The original Christmas card design

Early Christmas cards were influenced by Valentines and featured "paper lace" designs – embossed and pierced paper. They opened to reveal flowers and religious symbols and were prompted by new printing processes and techniques.
The cards produced in the Victorian period were considered tasteful but expensive. Cards were exchanged, displayed, and collected in vast numbers. Like much of our festive traditions, the Victorians established the familiar iconography of Christmas.
Read more: How to Make Your Holiday eCards Successful
This period debuted many meaningful symbols such as winter scenes of robins, holly, evergreens, churches, and snowy landscapes. This also brought about the depiction of decorating trees, Christmas dinner, and Christmas crackers – another Victorian invention.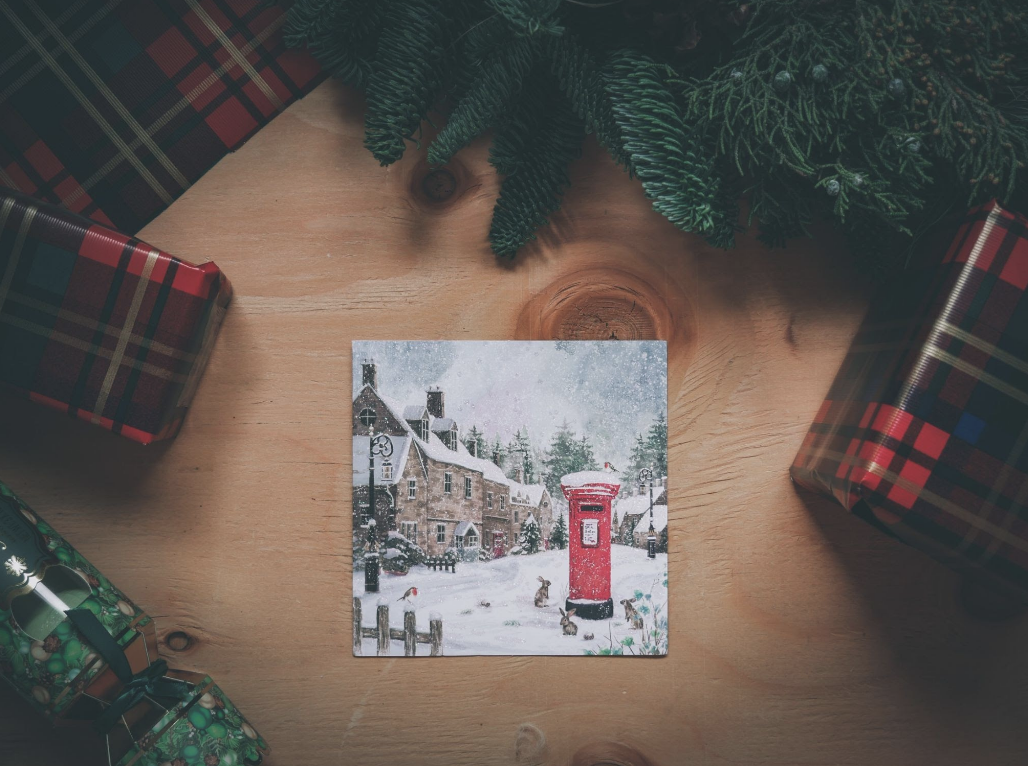 Not a popular start

Christmas cards based on Cole's design weren't popular to begin with for a few reasons. One was that it was expensive. A shilling may be the equivalent of a few pennies nowadays, but back then it was an entire day's wage for many workers of the era.
Learn more about company communication with our eCards
Additionally, the illustration he commissioned Horsley to create depicted what appears to be children drinking wine. By Victorian standards – or even modern standards – inebriated children were a no-go. It would take 20 years before cards became truly popular.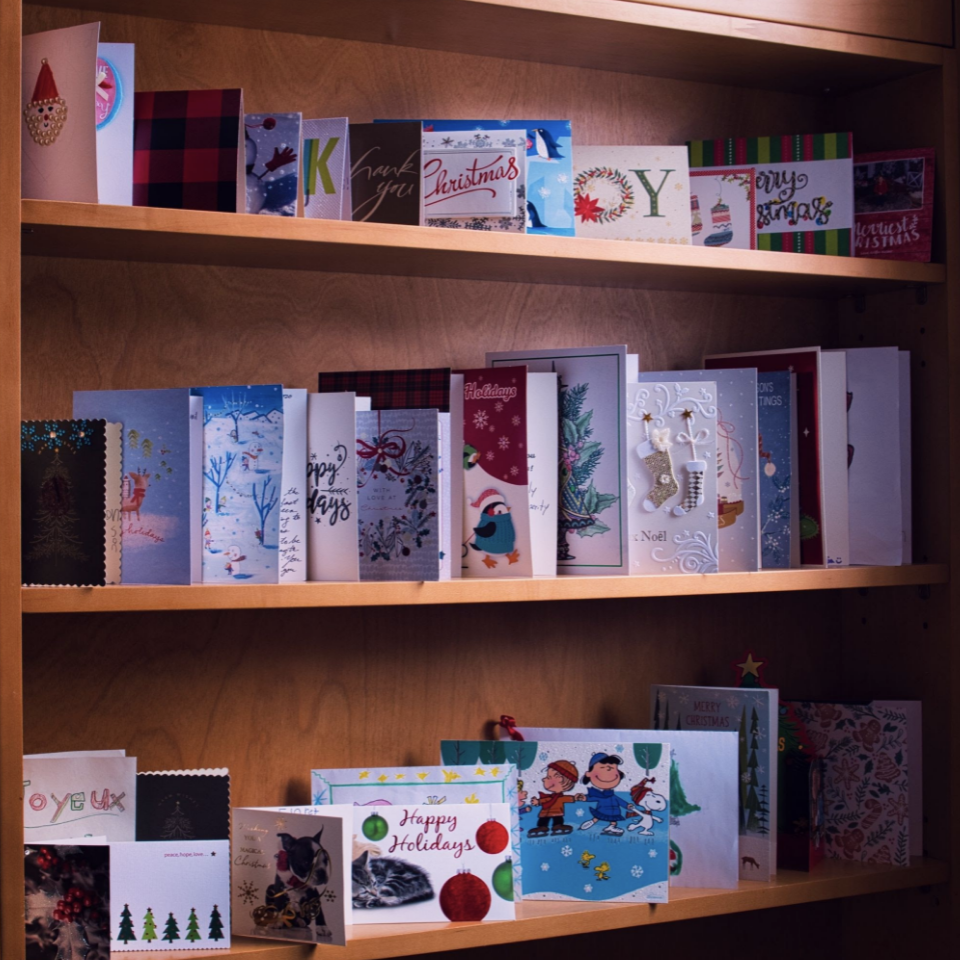 Christmas cards and the USA

Louis Prang, a German immigrant with a print shop near Boston, is credited with creating the first Christmas card in the United States. Starting in 1875, it was very different from Cole and Horsley's design as it didn't contain a Christmas image.
Prang's card was a painting of a flower and simply read "Merry Christmas". This was a more subtle approach that defined the first generation of American Christmas cards. It also made it easier for mass-producing cards, allowing more people to buy them.
The card as we know it

It wasn't until the early 20th century that we started to see cards as we now know them – with a fold down the middle and an envelope. The Hall Brothers (now known as Hallmark) created the folded card based on frustrations with the choices available at the time.
Read more: How to communicate regularly with your clients
They discovered that people didn't have enough room to write everything they wanted to say on a postcard-type message. The new "book" format – which remains the standard – was handy if you didn't want to write an entire letter. They also introduced cards shelves that we know today as opposed to cards being kept in draws.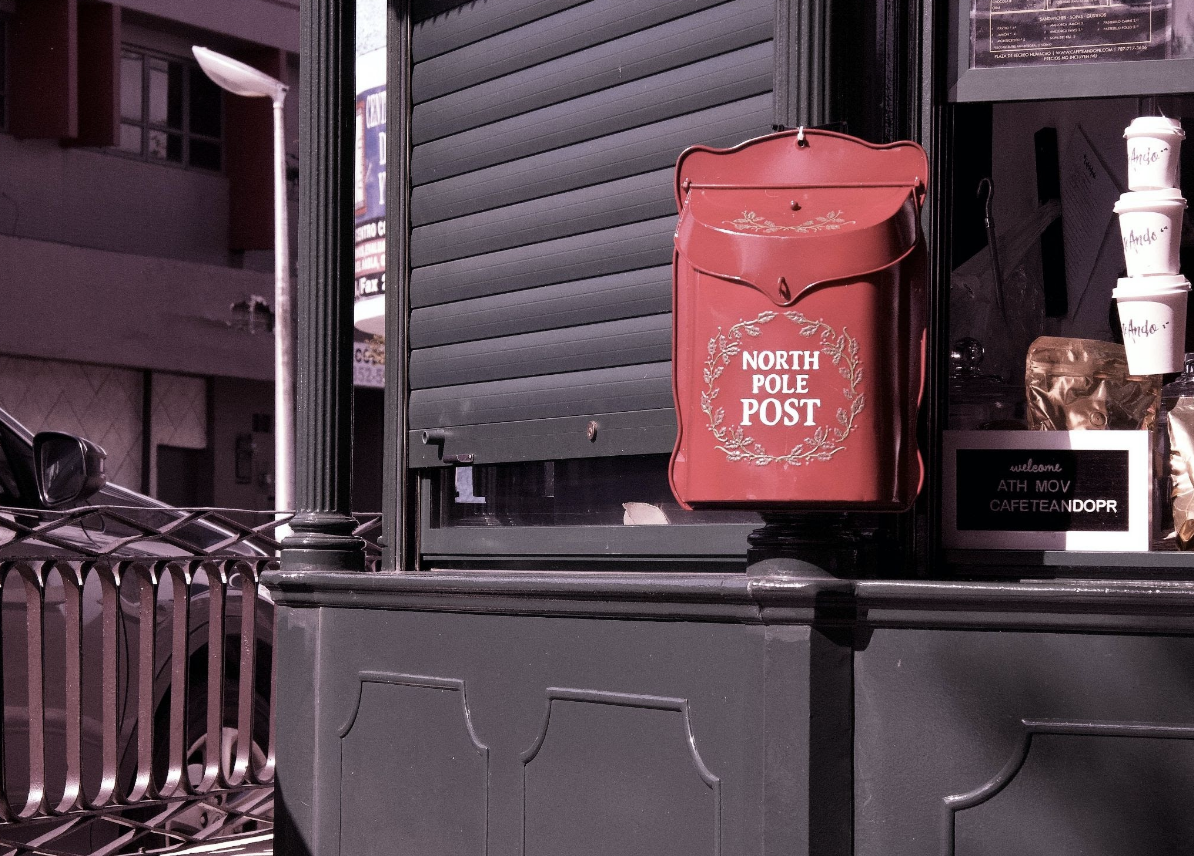 The use of paper and card
Up until 2016, the conservation charity, Woodland Trust, collected and recycled millions of Christmas cards and planted over 51,000 trees. To put this into perspective, this is the equivalent (in carbon emissions) of taking more than 5,000 cars off the road. 
Unfortunately, the Christmas card scheme is no longer running, however, the charity has now focused their recycling efforts into a collaboration with Marks & Spencers – through the Sparks members club. The scheme donates 1p from every sale directly to Woodland Trust, significantly helping the charity continue its great work.  
Purchasing Christmas cards

On average, the UK will buy up to a billion single Christmas cards – these may be for parents, partners, close friends, and so on. Many of these may also be bought from charities.
Learn how eCard Shack can help with your business growth by communication
An estimated £50 million is raised for charities by selling their Christmas cards each year. The idea for raising money for charities with Christmas cards originated in Denmark. Furthermore, 45% of all cards sent are for Christmas – but only 15% are bought by men.
The birth of e-Christmas cards

While digital ecards have been around since 1996, the explosion of web and smartphone technology means that they are now more widely used and available in an array of different formats, from simple postcards to flash animation and video.
For engaging staff, readers and clients – try our interactive games!
The sending of paper (or analogue) cards has been in a steady decline thanks to the rise of social media and the ease of which people can contact each other. Social platforms such as Facebook, Snapchat, WhatsApp, and even emails – can all take the place of a traditional Christmas card.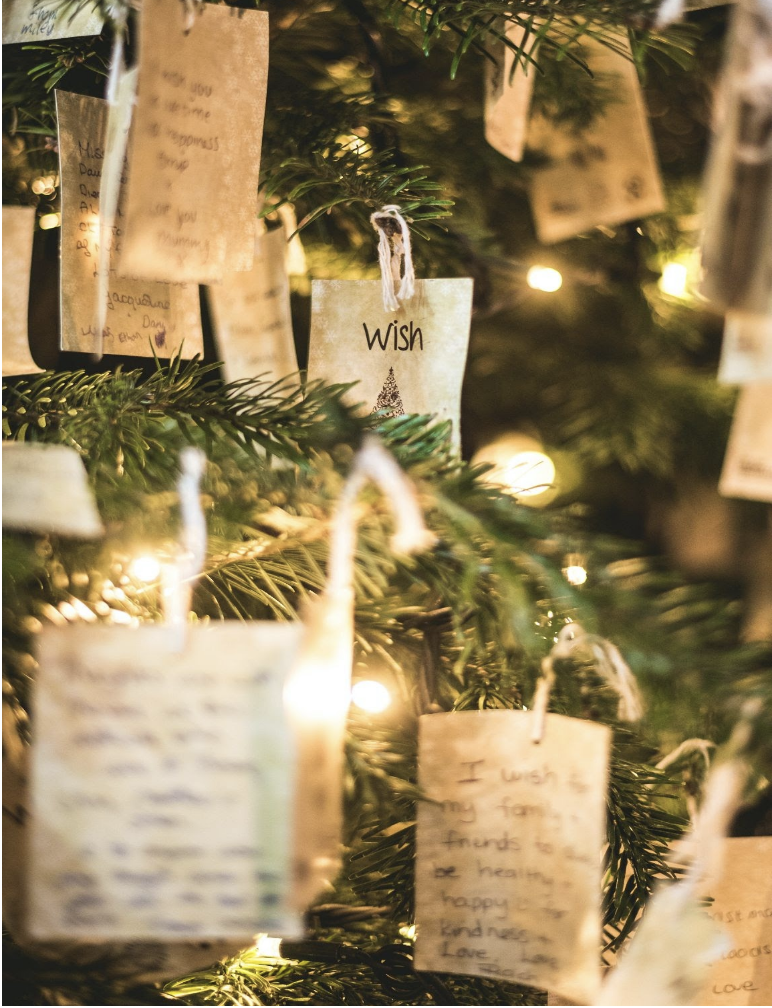 What are the benefits of ecards?
There are many benefits of opting for an ecard over their traditional counterparts, but here are the main reasons as to why you should be sending ecards instead this year: 
> Ecards are easier and cheaper to send – and you can reach a much wider audience quicker than ever. 
> From a business perspective, it's less work for people in the office who can be better employed doing something else. 
> Holiday ecards for businesses are a greener option than their paper and card counterparts. It's more important than ever for businesses to become environmentally conscious where possible! 
> They can be targeted for individuals and are more likely to be opened by the right person. 
> Most business mail gets opened by admin and/or mailing staff – this means that it is rarely seen by the person you meant it for. A corporate ecard will get sent straight to their inbox, ensuring that the recipient will receive your message directly. 
> Ecards can be adapted and designed to suit your preferences. You can play around with the design and make it more personalised for your business.
> Ecards cost a lot less than having designers and printers work on a hard copy.
> Corporate Christmas ecards can also be sent out at a specific time. You can arrange your timing to have the most impact based on your customer demographic, and even link the ecard to an upcoming promotion.
> Gone are the days of Christmas cards getting lost in the post. With hard copy Christmas cards, you are always at the whim of the postal service – switching to an ecard will guarantee that your recipient will receive your message.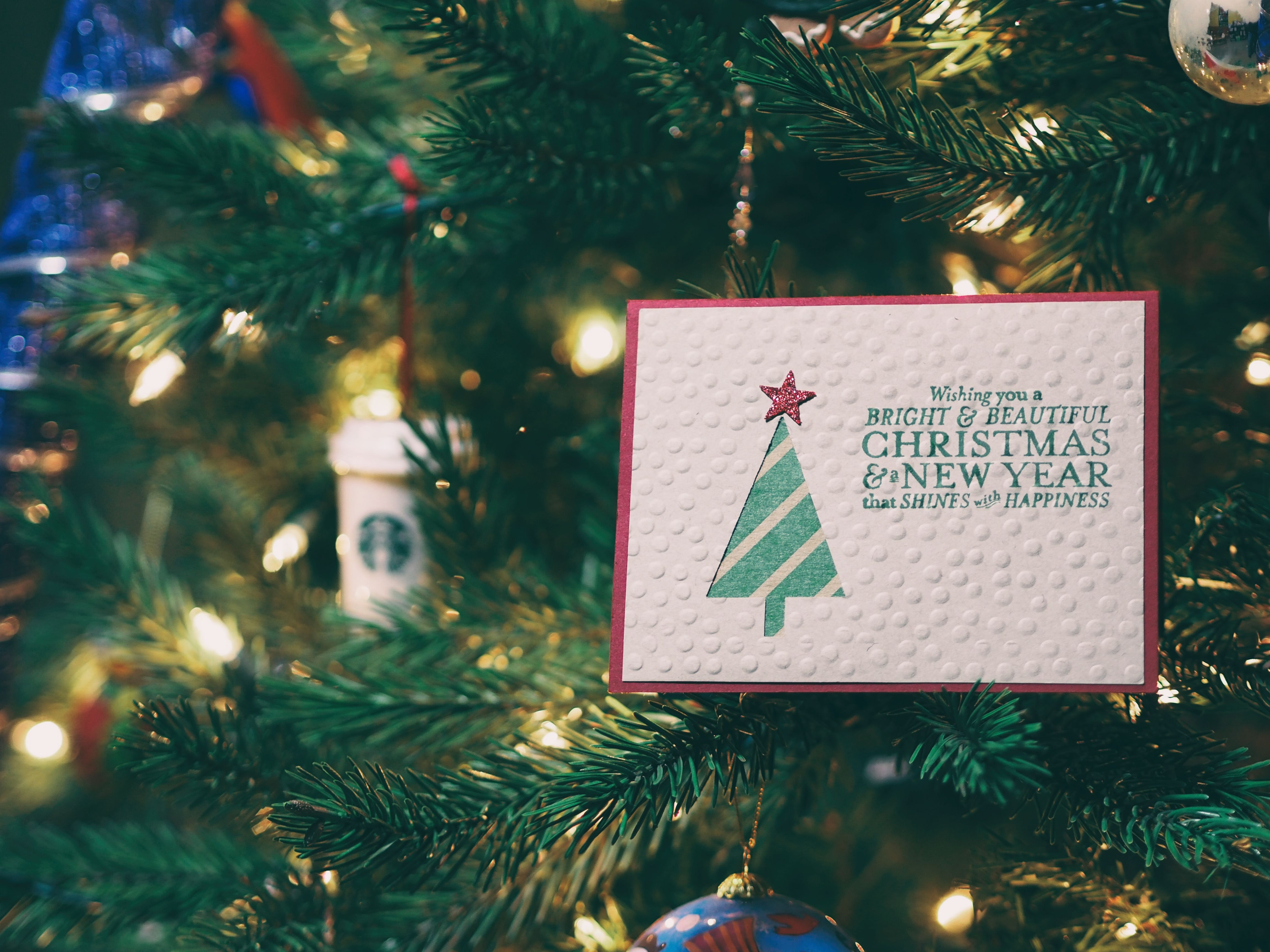 We hope that you enjoyed reading this article about Christmas cards. Whether it's for your business, or even for personal use – we offer an extensive range of services when it comes to superb ecards. Be sure to check out everything we can offer you over on the eCard Shack website today.
Learn more about corporate communication for the 21st century with eCard Shack and our blog. 
Find out more about eCard Shack's business ecards and Christmas ecard services