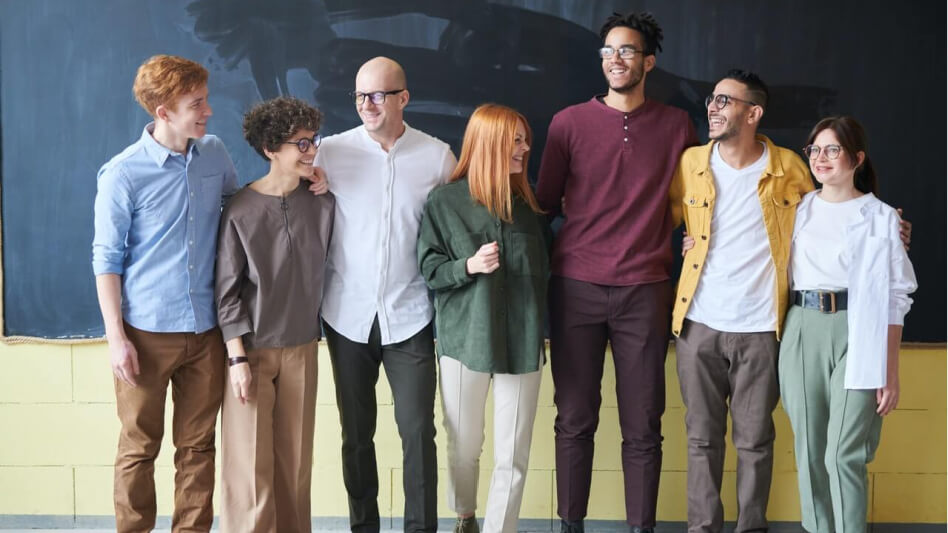 Losing staff isn't always bad, it can lead to new ideas and growth, but if you want to work out how long it takes to replace them, you need an employee retention rate.
When it comes to employee retention, track it with specific measurables. This means an employee retention rate and turnover cost. Then, you have a way to measure how effective your new HR initiatives have been or need to change.
So, eCard Shack has put together this guide to help you understand employee retention and how to calculate it. We'll discuss why retention matters, how to improve it and some extra advice around staff turnover.
Read on to find out more and how to calculate your employee retention rate…
What is employee retention?
Employee retention, basically, refers to the ability of a business to retain its employees. But it can be more than this simple statement.
Employee retention can be represented by a simple statistic – the retention rate. However, employee retention can also relate to the efforts which employers take to retain their staff. So, employee retention can become about strategies rather than the outcome.
Read more: How to improve employee morale & job satisfaction
The goal of employers is to decrease employee turnover. Therefore, this will reduce the costs of onboarding, training, and recruitment. It is to also stem the loss of talent and organisational or industry knowledge.
Why does employee retention matter?
First of all, turnover isn't all bad – at least on a small or moderate scale. It can allow you to bring in new, exciting talent and any new ideas that come with them.
Read more: How to improve employee retention
However, high turnover does create problems. High levels of turnover can be costly and is a symptom of deep problems that have not been addressed. It can lower staff morale and may even harm your external reputation. So, understanding the importance of staff retention is vital. It's essential, therefore, to try to learn more about the reasons why people resign.
These reasons can be:
Poor salary and/or benefits.
A lack of training and development opportunities.
Dissatisfaction with management.
Poor communication.
Not getting along with colleagues.
The journey to work.
Lack of work/life balance.
Wanting a new challenge.
So, employee retention becomes more important for a number of factors, which are:
Losing staff means a loss of knowledge
Teamwork and cohesion is tougher with high turnover
Your loss may benefit a competitor
Turnover expenses can be high
The hiring process isn't easy and may be costly

What is the cost of employee turnover?
Costs related to directly replacing an employee can be as high as 50–60% of that employee's annual salary.
Learn more about company communication with our eCards
There isn't a precise number, but the cost of turnover is higher than you may think. The costs include placing job adverts, candidate views, training your new hire and the recruiter's salary. The costs can also include any job errors, lost sales, reduced morale and more as a result of losing that employee.
For engaging staff, readers and clients, try our games
The costs of turnover may be high, you can look at cutting costs where you can. This may include a cheaper recruitment agency or a more affordable external training package if needed. But the most effective and obvious way to reduce the cost of turnover is to make sure your employees don't leave. Each member of staff will want something different from their job, so you have to listen to them.
How to calculate your turnover rate
This calculation works out how many employees leave your business in a certain amount of time and will need replacing.
The equation for your turnover is:
Total number leavers per year or month ÷ Average number of employees per year or month
Then, times the result by 100 to get the percentage.
What is an employee retention rate?
A retention rate shows you the percentage of employees that have stayed at your business over a period of time, normally a year.
Show your staff how much you value staff with our premium eCards
A retention rate is the opposite of a turnover rate. Employee turnover is the proportion of staff who leave during a set period of time. Retention rate is the proportion of employees who have stayed. Unlike a turnover rate, the higher the retention rate the better.
How to calculate your retention rate
This calculation works out how many employees stayed at your business for an entire period of time, often a year.
The formula to calculate your retention rate is:
Number of staying an entire period ÷ total number of staff at the start of that period
Then, multiply by 100
For example, if you had four employees leave your total staff of 24 in Q4, you would divide the number of staff at the end of Q4 by the number you had at the start:
20 remaining staff at the end of Q4 ÷ 24 total employees at the beginning of Q4 = 0.83
Times the result by 100 and you have your retention rate of 83%.
Is there an ideal retention and turnover rate?
The average turnover rate in the UK is around 15%, but this will change depending on your industry. Therefore, you should aim for a retention rate of 85%.
Read more: What makes a good boss?
The highest levels of turnover are often found in private sector industries, including retail, catering, call centres, construction and media. Turnover rates can also vary depending on the region. Industries with traditionally much lower turnover rates include legal, accountancy, education and the public sector.
Learn more about corporate communication for the 21st century with eCard Shack and our blog.
Find out more about eCard Shack's business ecards and Christmas ecard services.