It's getting more and more difficult to grab people's attention. Good communication is more than just saying the right thing at the right time – it's about raising curiosity and making people think. We like this advert for Adidas that suddenly appeared over someone's road. Imagine seeing that on your way to work!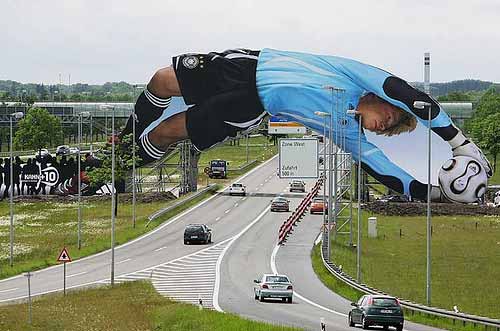 When you are developing your marketing communications then it's often a good idea to step back and think how other people will see it. We all love visual things and they can often have more impact than a load of words on a page. Mixing the two together for optimum effect is the art of good marketing. Consider this when you are designing your holiday ecards for business. The product is of course 80% visual especially that first impression with the front page so make sure you choose one of Ecard Shacks attention grabbing designs this Christmas time.
For more tips on #GoodCommunication follow us on Twitter, Facebook and Google Plus.