At Ecard Shack we are busily working on a state of the art website soon to be released.  Whilst we build it we keep at the forefront of our minds the importance of the site supporting our users so that the experience of choosing us as the supplier of their business ecards is smooth.  Web sites have developed enormously over the last few years and it's even easier for businesses to incorporate the latest technology into their online presence. Gone are the days of static sites that simply sat there and waited for customers to arrive, we are in an age of digital interaction that allows businesses to be more proactive and visitor focused.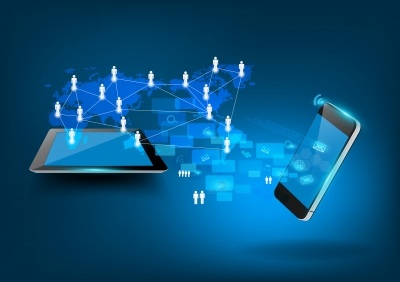 A range of easily available and simple to use plug-ins and devices have transformed our experience of the internet, making it the most potent and readily accessible tool for businesses and visitors alike.
Allowing Visitors to Share Their Experiences
Our networks have exploded. Nowadays, it's not just a simple case of Fred telling his brother about a great new product. Many people are on social media and have contacts all across the world. With the simple addition of social media sharing buttons websites can help their visitors spread the word in a way that would have been impossible fifteen years ago.
According to the Statistics Brain, 1.4 billion people are on Facebook and 98% of 18-24 year olds are on some kind of social media.
Greater Usability
We have come a long way from clunky web sites where visitors have difficulty finding what they are looking for. With better functionality and higher quality graphics, the experience of consumers and clients alike has been improved immeasurably. Whereas in the past we were maybe reticent about sharing our credit card details online, it's now part of our lives and a large percentage of the world's population will be doing it this year.
Better Tools for Businesses
There are now many more opportunities for businesses to use online tools to stay in contact with their visitors. The prospect of sending holiday ecards for business is made simple by the presence of online companies that can email them out to your contacts – providing you with an easy and cost effective way of keeping in touch with clients and customers.
Businesses can now also target their visitors better by using a range of metrics that ensures they get all the information they need. They can add mailing lists and encourage users to join in the fun on social media such as Twitter and Facebook.
Developing Relationships that Last
It's not just a case that people will visit your site, buy your product and then disappear into the internet ether, never to be seen again. Web sites are the starting point of forming valuable and long term relationships with visitors. You can build forums for people to discuss your products and interact, not only with your business, but with each other.
In essence, web sites are communities and those visitors are no longer faceless individuals who are simply passing through.
For businesses that rely on other businesses it is often the starting point of a partnership that will benefit everyone. Clients and associates can work together and inform further development. Even the simple act of sending a Christmas ecard for business can help cement relationships and forge new ones.
We are now living in an interconnected world where usability and maintaining interest with web site visitors is a vital part of doing business.