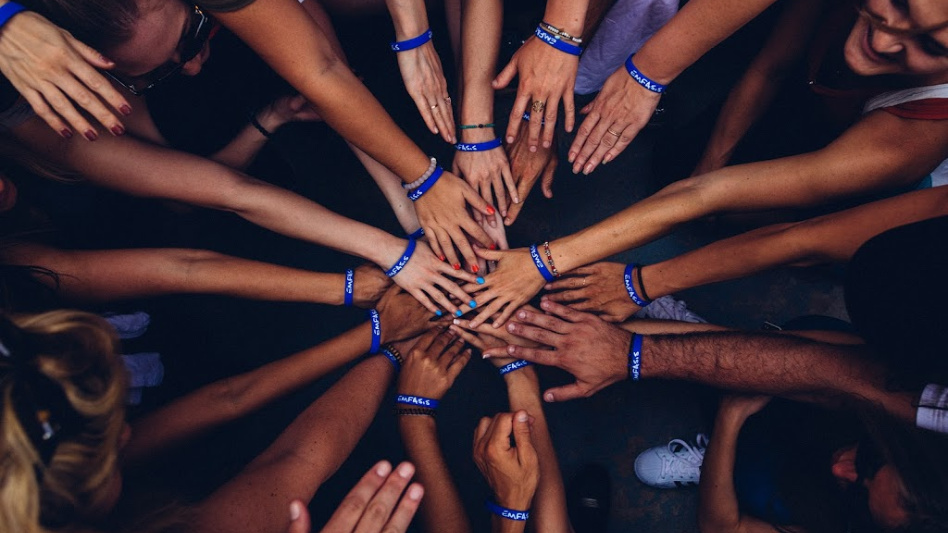 If you are seeing high turnover of staff or are waiting until the exit interview to find out why someone is leaving, you're missing the chance to find out the key question: why?
Employees leaving, especially if it's abruptly, can hurt a company's growth, reputation, and can mean you're spending more on new staff. Identifying and fixing issues within your company and finding out what motivates staff before you lose others is all part of employee retention.
If, as an employer, you aren't doing your part to make staff feel valued, don't be surprised if they decide to call it quits. So, what can you do to improve your staff retention? eCard Shack has picked out some tips to keep your talented employees at your business.
Read on to find out how you can improve the employee retention at your business…
Why is employee retention important?
First of all, turnover isn't all bad – at least on a small or moderate scale. It can allow you to bring in new, exciting talent and new ideas with them that could transform your business.
However, high turnover does create problems. High levels of turnover can be costly, it can lower morale and may even harm your external reputation or cost business. So, understanding the importance of staff retention is vital. It's essential, therefore, to try to learn more about the reasons why people resign.
These reasons can be:
Poor salary and/or benefits.
A lack of training and development opportunities.
Dissatisfaction with management.
Not getting along with colleagues.
The journey to work.
Lack of work/life balance.
Wanting a new challenge.
So, employee retention becomes more important for a number of factors, which are:
Losing staff means a loss of knowledge
Teamwork and cohesion is tougher with high turnover
Your loss may benefit a competitor
Turnover expenses can be high
The hiring process isn't easy and may be costly
Once you begin to understand these points, you can set about putting measures in place to improve your staff retention.
Retention starts with recruiting
Make sure you hire the right people for the roles you are recruiting for. You never know how an employee will work out, but look for someone who is interested in growing with your company.
Likewise, when you do hire someone, don't give candidates unrealistic expectations. This will lead to great dissatisfaction and disappointment when they realise promises will unlikely materialise. You need to be honest with the jobs you're advertising and previewing.
Retention also starts with identifying what aspects of culture and strategy you want to focus on and then seeking those out in your candidates – have them buy into it. The longer someone's with your company, the more productive they become over time.
Retention is a long-term strategy, so take steps to ensure each employee is completely engaged with and part of the company's ongoing success.
Provide training and advancement
Businesses expect many of their staff to arrive fully trained or certified yet aren't willing to invest in helping them maintain those credentials or "upskill". Whether it's e-learning sites or a course, taking staff education seriously will be reflected in retention.
Whether corporate training is to help bring new skills, new technologies or new processes, furthering employee education can help them feel valued and invested in your business. Development and training opportunities for staff are among the top benefits for retaining employees. It should be a core focus of your business culture as it shows current and new staff that you are invested in their worth.
Promoting from within not only provides a clear pathway to greater compensation and responsibility, but it also helps employees feel that they're valued. If you have junior staff that are performing well and pushing themselves, try promoting them for a period instead of looking to make an immediate hire. This will show that you value staff, trust them and empower them to take on responsibility.
Showing staff that the opportunities are there is one thing, delivering on that promise is another. Failing to do so will cause dissatisfaction, so back your talent.
Be transparent
Being transparent with open communication between employees and management can help create a sense of community and a shared purpose. Regular meetings, company updates as well as "open-door policies" help employees feel their input will matter.
Transparency and openness can drastically increase retention and employee loyalty. Be transparent about how your company is succeeding, be clear on what can be improved and recognise who had a direct impact. Leaders who speak to employees like this can secure a unified workforce.
Learn more about corporate communication with our eCards
Having regular check-ins or catch-ups with your employees offers them the opportunity to discuss their strengths, aspirations, and the items they struggle with. The same goes for them being frank about the company which can be constructively fed to management for improvement. It will show your workforce that you're dedicated to their growth and concerns.
Being transparent includes praise and recognition. A simple thank you or a well-done in a note or at a company update meeting could do wonders for staff feeling valued and staying.
Offer good & right benefits
Smaller businesses will often struggle to compete with larger companies in providing benefits, such as healthcare. You can offer benefits they won't get elsewhere, such as the ability to work from home or flexible working, and performance bonuses.
Benefits play a large role in keeping employees happy and engaged. You also should consider offering awards for employees when the company exceeds performance goals. But more than that, benefits that fit in with or improve your staff's work-life balance are highly valued. You want staff to be healthy, physically and mentally.
Learn more about our Christmas offers for eCards and games
Flexible working schedules and the opportunity to work remotely will help employees feel they are valued beyond what they contribute to the workplace. This includes showing empathy and understanding to staff – serious family illness, bereavement are just some examples to be more flexible. Paid parental leave for all employees – beyond the statutory minimum shows a caring company that staff will buy into.
Flexibility extends to working conditions. If you expect your employees to answer a phone call or message at seven o'clock on a Friday night, you're doing it wrong. You need to be understanding when an employee comes in early and leaves early, rather than questioning it. The same goes for when a team member works late and leaves early the next day.
Learn more about corporate communication for the 21st century with eCard Shack and our blog.
Find out more about eCard Shack's business ecards and Christmas ecard services.