If you are sending out a message to consumers on social media then you might like to think about that old adage in advertising: timing is everything. Did you know that the commuters of Shanghai like to check their microblog feeds whilst on the morning train, or that UK Facebook and Twitter usage often peaks around 7pm during the working week.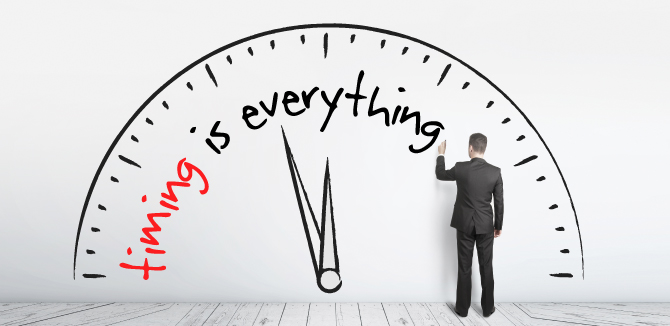 Things have changed with the growing use in smartphones where we can check our timelines on the move at almost any time. If you want to optimise how you use social media then our tip is to keep up to date with the latest stats. http://www.twitip.com/timing-your-tweets-for-success/
Timing it right when sending your holiday ecards to your clients is also crucial.  Mid December is often deemed the sweet spot with our customers.
#GoodCommunication