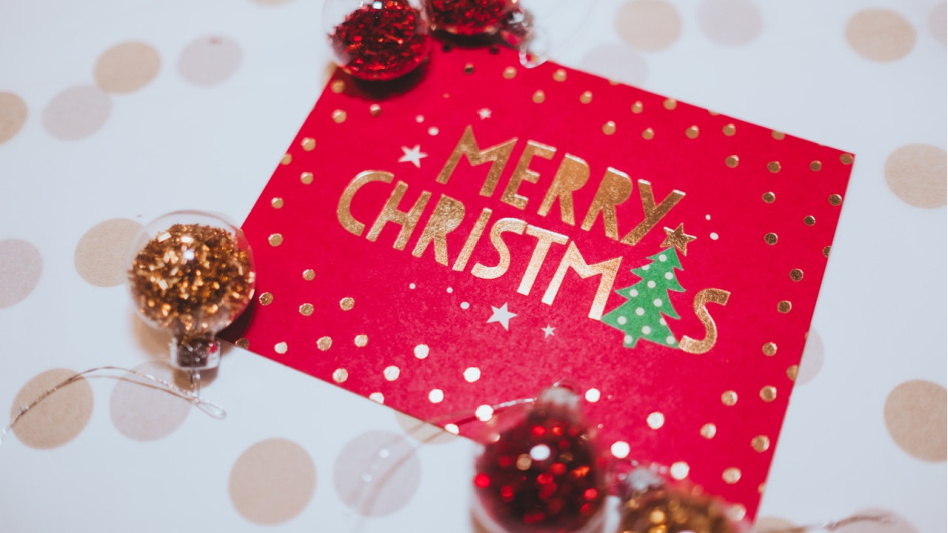 Search the internet for 'ecards' and you'll find incredible choices for your festive messages – as well as a selection of free ecards.
You'll probably come across loads of ads and free ecards to choose from. However, you should always proceed with caution with these ecards. Security, hidden charges, poor quality and third party advertising are just some of the risks compared to established ecards.
So, eCard Shack is here to help explain why you should avoid free ecards along with the benefits of premium ecards. We'll guide you through the safety checks you should make when receiving an ecard along with the benefits of high-quality and premium ecards.
Read on to learn more about why your company should stay clear of free Christmas ecards this year…
What are ecards?
An ecard is similar to a standard greeting card, the main difference being that it is created and sent using online media instead. Corporate ecards are extremely cost-effective and easy for sending holiday wishes to contacts while saving time.
Learn more about company communication with our eCards
Unlike paper alternatives, with an ecard you have much more control and say over everything involved with your card. You can personalise the appearance, message and add your own imagery or logo.
Read more: How to Make Your Corporate Holiday eCards Successful
We have the perfect range of high-quality ecards with classic designs, great animation and seasonal music. You'll be amazed at how easy and fun it is to personalise your ecard to how you want it so you can delight recipients and build your brand.
Why send an ecard?
Ecards are becoming more and more popular as we become a digital society, especially in 2020, but there's more to it than that. Personalisation is the biggest advantage of ecards. Personalising the ecard will allow you to take your relationships to another level.
Show your staff and clients how much you value them with our premium eCards
When you factor in the ecological cost of making, printing and delivering a card, then there is no real competition. Holiday ecards are far more eco-friendly than paper cards. Green businesses have an edge as being environmentally responsible is essential for brand image.
Read more: Advantages of Christmas Ecards Over Paper Cards
People are more likely to use their PC and smartphone to buy or send a card. In fact, people are more likely now to create a personalised ecard to send to their friends and family than go to a shop. Christmas ecards are the modern solution to sending season's greetings.
Why you should avoid free ecard websites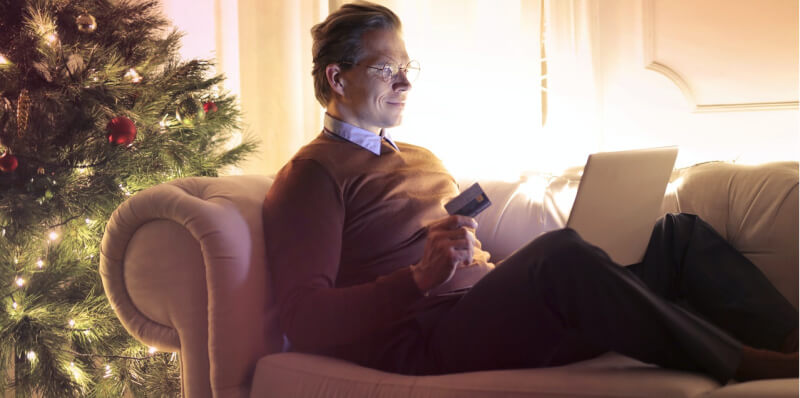 Some of the reasons to avoid free ecards include everything from safety concerns online to poor quality – they're rarely made with you in mind.
Free ecards are often created on a shoestring budget. This means that they lack the investment in top-quality features that the corporate sector deserves and expect from an ecard product. It's because they're often made for the residential ecard industry that demand low-level functionality for low expenditure. So, you'll inherit these budget products.
For engaging staff, readers and clients, try our games
They are often packed with cheap gimmicks. So, ask yourself, would you want a dancing Santa representing your business? Would you want to send out a cheap-looking ecard? We can only imagine the answer is "no". You want your ecards to be as high a standard as possible.
Read more: How to Communicate Regularly With Your Clients
Another issue with websites that produce free ecards is that most generate their revenues by hosting adverts. So, if you send your free ecards to thousands of your customers and contacts, they may be inundated with ads when opening your message. Your ecards should be about your company, branding, and relationship with the recipient, not annoying ads.
Ecard Security Tips
Not to criticise free ecards providers, but security can be a risk when you hand over details. So, here are some security tips for ecards.
Learn how eCard Shack can help with your business growth by communication
Most ecards you receive from friends are safe and easy to use, such as with eCard Shack. However, on the internet, you're never far from a scam or phishing, unfortunately. This is especially important to be aware of since ecards are hugely popular during the holiday season.
If a real ecard came to you from a real company, it will have been edited by quite a few people before it finds its way to you. The chances of a professional ecard supplier, via a business, sending you an email with spelling errors is very small. Scams are about sending an email and stealing your private information as quickly as possible.
Read more: What is Business Communication?
Even though ecards may be tempting to open, if it's from someone you don't know, don't open it. Would you send an ecard to someone you don't know? It doesn't make any sense. Likewise, if there is no sender name, don't open it. Yes, mistakes happen and you can forget to add a name, but it's much better to be safe than sorry.
What to watch out for if you receive an ecard
Spelling mistakes in words or in your name.
Errors in the message, for example, it says you sent a card, not received one.
Senders who are not known to you. Why would anybody you don't know send you an ecard?
Delete ecards from unknown sources.
Always check the email, even if the ecard looks like it's come from a reliable source.
Never open or download an attachment from an unknown source. Likewise, never click on a link in an ecard from an unknown source
Do not make purchases or charity donations in response to eCards.
Always read the terms and conditions from for ecard companies.
These tips are very much the same as those to protect you from scam emails.
Are eCard Shack ecards safe?
Yes, our ecards are safe. You are not downloading anything and the entire process is web-based on a secure platform. You don't have to share any data with us.
What are premium ecards?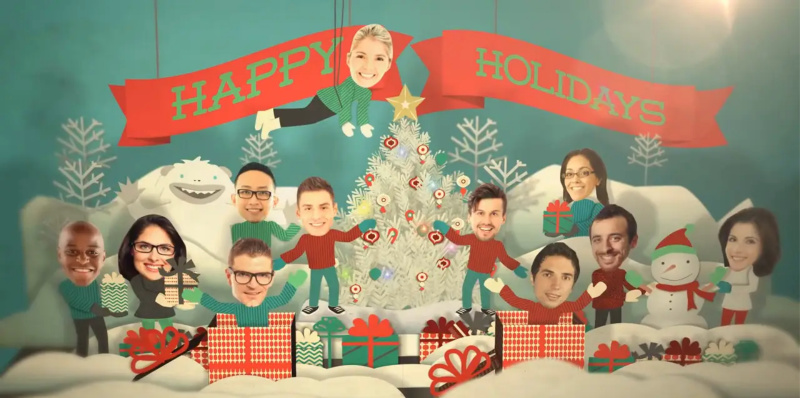 Our premium ecards are animated features with customisation options. This means you can include different assets depending on the design you choose. It means that you can put you and your team at the heart of the message with more focus on animation.
Read more: A Complete Guide to Premium eCards
Animations with changeable assets mean you can include messaging and logos in place of those already provided with the design. In some cases, they can be customised even further if requested, but this will depend on the change.
Learn more about eCard Shack's bespoke business ecards
Our premium ecards are longer and more customisable than our standard ecards with much more animation available. Some ecards contain opportunities for your own user-supplied content, such as team photos alongside custom messaging and your company logo. You can thank clients from your entire team, put names to faces or celebrate company events.
What else does a premium eCard include?
Generally, you'll be able to include your own holiday messaging and company logo, with some premium ecard options allowing the inclusion of photos. Importantly, our premium ecards involve a designer that'll spend time getting your card perfect in a matter of days.
Learn more about corporate communication for the 21st century with eCard Shack and our blog.
Find out more about eCard Shack's business ecards and Christmas ecard services.