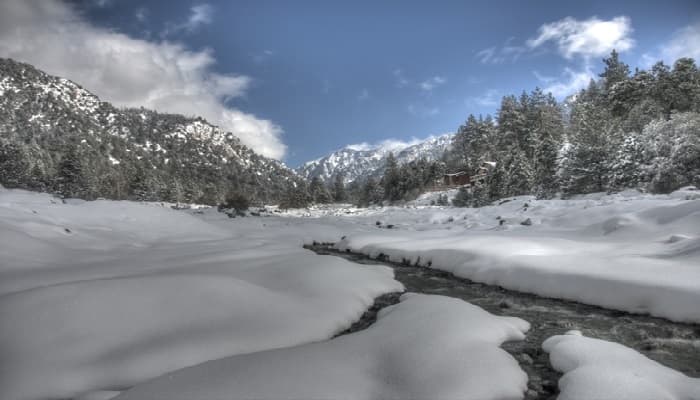 Christmas Stream
Do you struggle to find the time to send out your Christmas holiday Cards or maybe the increasing expense is putting you off? That's where we can help.
Sending Christmas ecards for business rather than traditional cards is really advantageous not only being an innovative way to communicate but if you are a business owner, also contributes to your wider marketing strategy. A striking ecard such as our mountain stream will capture the recipient's interest and encourage them to investigate and spend time reading your ecard. This is when your essential marketing messages and company branding will come into being and create the lasting impression that you are hoping for.
Ease of use, professional design and complete control over the design and written content can have a big impact on the way in which your business is conveyed to current or potential customers. Easy to create and even easier to send they offer great value which can be delivered instantly to an email of your choice
What's more many businesses want to be seen that they are contributing to the environment and sending business holiday ecards is a great way to reduce the impact on the environment. Letting your customers know that you care about the environment can have a significant impact upon the way your business is perceived.