The Ecardshack Design Process
Step 1 – Choose Your Design Template
A template design can be up to 3 pages long and comprises a front page theme, music and a background theme for pages 2 and 3.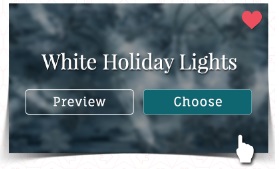 Step 2 – Choose A Page Transition
Uniquely, our ecards offer you a variety of different ways of moving through from page to page (page transition), each with its own animation style.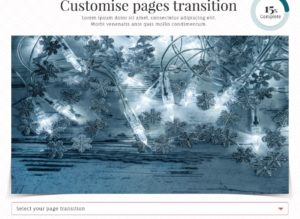 Step 3 – Customize Your Ecard
Ecardshack offer you more customisable features that any other ecard. Each time you add details to a page you will see your design update before your eyes, keeping you in complete control.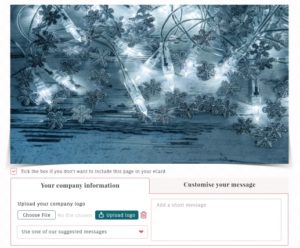 Step 4 – Preview Your Ecard
Finally you can preview your completed ecard and then decide either to go back and make changes, save and purchase your ecard or save for later/share with colleagues. You can design as many ecards as you like.
How to make the best ecards for business
Ecardshack offer you some simple yet very effective tools to get the most out of your ecards and here are our key tips to getting the best results from a project:
Logo – This is one time of year to place your brand at the forefront of your clients minds. Unless you have a terrible logo why waste an opportunity?
Signatures – This feature has a modest fee of $85 / £50 however it genuinely adds personality to your ecard and is a closer representation of the paper cards of the past.
Font animation – We have a selection of different animations to configure how your message appears on the page. Choose something that is consistent with the tone of your design.
Page transition animation – Similar to the above point we believe that it is important to keep the tone of the ecard consistent.
Choosing the right design – It is important that you choose an ecard that is consistent with your brand or the message you are trying to convey. Don't choose a santa image if it's a corporate tone you are looking for.
Social Media – We offer you the ability to add links to your Twitter, Facebook, Linked In and Google Plus accounts. You don't need us to remind you how important they are in modern business.
Links to your website – Adding a link to your website is a great tool to drive visitors to your website. Who knows, your ecard could actually make a profit for you.
Think of a good message – We provide some suggestions for your ecard however from experience there is no substitute for thinking of something different to capture your audience and leave a lasting impression.
Add music – We are always amazed when approximately 30% of our clients choose to exclude music from the ecard. Who could possibly be offended at hearing a great music track to accompany a well intentioned ecard?