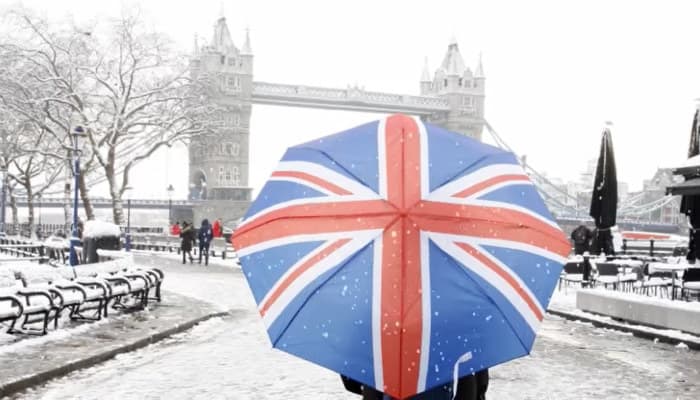 Christmas in Blighty
The British weather is never much reason to celebrate, until it gets to Christmas time. There are people all over the world that envy a British white Christmas and our electronic Christmas cards for business offer a prime example of why. The card shows an already picturesque background of London that is transformed into a wonderland by the snow. One person walks through it with pride, holding a British flag umbrella. The snow has the ability to make anything and everything magical and the UK has the privilege of experiencing this during the winter. This ecard can send a bit of magic to the recipient at Christmas time and there isn't a person out there that wouldn't love it.
Corporate Christmas ecards are a great idea for spreading some joy through the workplace or to business clientele when it's most needed. If you'd like to wish your colleagues a 'Merry Christmas' and perhaps give them a bit of a laugh at the same time, use one of these ecards and add a personal message to it. There are lots of themes to choose from and each person that receives one will appreciate the thought.