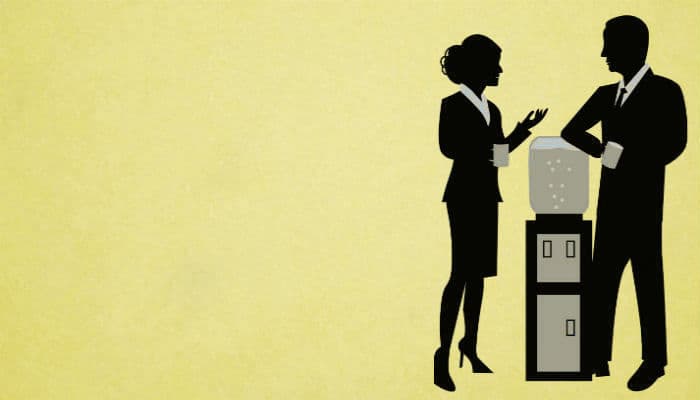 Water Cooler Fun Yellow
There is humour, there is work humour and then there is water cooler humour. This great range of Christmas ecards for business is very much designed for the latter as that was the time when you would share something quickly with a colleague while filling your cup before returning to your desk. A witty one liner, a quick repartee, a snigger at something you shouldn't really be laughing at, that is what determined water cooler as you couldn't hang around there for long. It was childish and juvenile but boy did office workers in the past look forward to those moments which broke up the day. Now you can bring back those moments of madness by sending these ecards to your colleagues and brighten up their day as well. All it needs is ecards such as this, a few quick words on the back and press send, and wait for the reply, that's if you don't hear the snort of stifled laughter first that is. The practice of sending ecards around the office is a bit of harmless fun, as long as you don't end up spending more time sending them than actually working of course.
Sending ecards for the Christmas holiday season on behalf of your business and we are specialists in that field with our market leading holiday ecards for business.