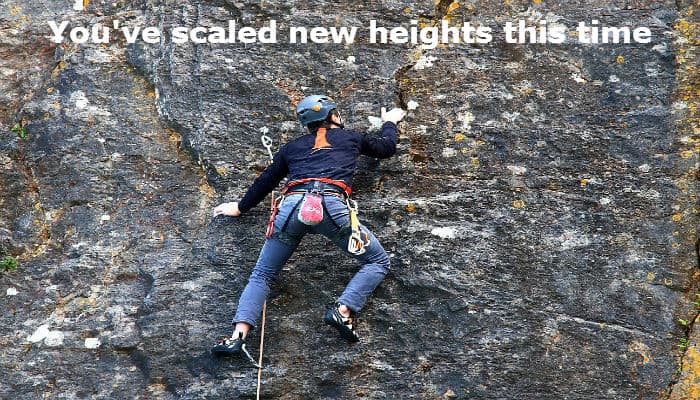 New Heights
Every CEO or business manager wants their colleagues and employees to strive to reach new heights, and of course when this happens there is the need for the head of the company or department to show their appreciation.
The best way to say a quiet thank you to someone who has scaled new heights in their professional or business field is to send them an e-card.
The front page of our "New heights" e-card has an action picture of a person climbing a difficult rock face with the caption "You have scaled new heights this time", you can add your own caption to this picture and there is ample space on the reverse page to add even more words of praise.
This "New heights" e-card is just one of our everyday range of e-cards that can be e-mailed to people when the occasion merits it.
However, by offering our e Christmas cards for business range of e-cards is when we can really help businesses over the busy yuletide season.
The electronic Christmas cards for business range of cards have been specifically developed to make the job of sending cards out to clients and business colleagues a simple and quick operation with very low costs.
Expensive envelopes and address labels will be outdated, as will the expense of sending cards through the post.