It's a quirky and irreverent way to get your brand message out there. It used to be a cheap alternative to big marketing spends, posting on walls and sticking up graffiti. But guerrilla marketing has become more inventive over time and nowadays it's seen as something of an art form. At Ecard Shack we are endeavouring to provide our clients such adventurous opportunities with some of our business ecards.
Sony were one of the first big companies to incorporate it into their marketing strategy in 2002 when they hired actors to accost people in city centres and got them to use their new mobile phone for taking pictures.
But it's more often than not associated with innovative advertising images such as this one for Coops Paints in Australia.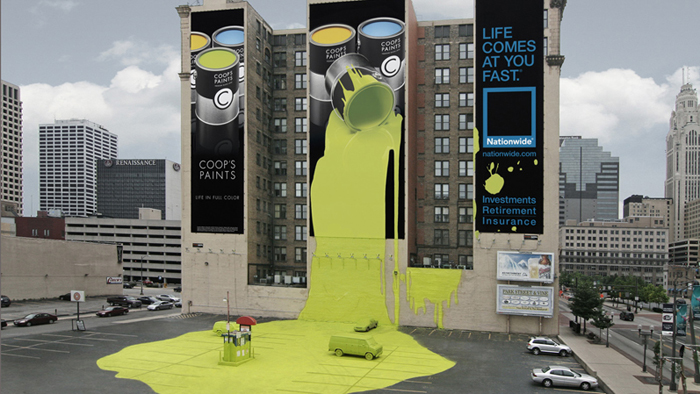 Check out some novel ways to spread your brand at Creative Guerrilla Marketing.
eCard Shack is here to help your business with our selection of high-quality ecards – you can quickly create your own design using our eCard design tool with a choice of designs and personalisation available, choose from our range of Premium eCards or get your bespoke Christmas business eCard, designed from scratch for your business which will be unlike any other.
Looking for more interesting content? Find it on our blog!