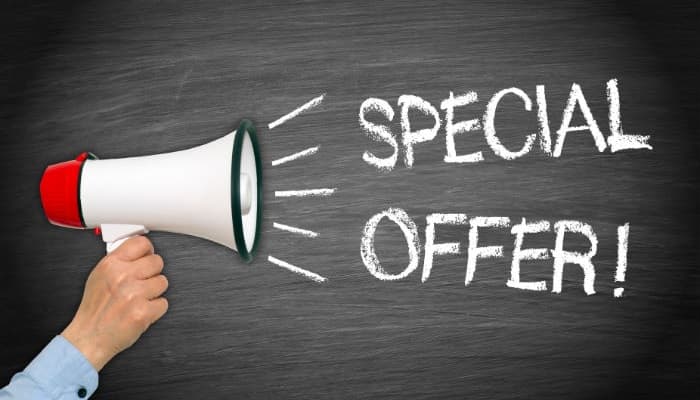 Special Offer
You have a special offer, what do you want to do about it?
Well, let as many people as possible know about your offer.
How do you do that?
You send out our "Special offer" electronic cards.
With a front-page illustration showing megaphone broadcasting a message, it conveys just the message you want to get over to people, and with a space for an optional special offer message explaining what your special offer is, these are the ecards to deliver your offer to thousands of people.
In addition to space for a message on page one, page two offers a larger area for you to expand your message and add your company logo.
When is the best time to send out these ecards?
Whenever you have a special offer to advertise to your client base, and this could be any time of the year.
Of course, this electronic card has been specially designed to sell your company's product or services, but not all of our e-cards are about hard selling.
Our holiday ecards for business allow you to send message of greetings out at specific times of the year, and of course, one of the busiest times of the year for sending cards out is during the run up to Christmas.
Electronic Christmas cards for business will allow you send as many Christmas message as you wish without the bother of having valuable members of staff tied up addressing and posting cards.
Our ecards are both money and time savers.